12:34 PM Monday, 27 February 2017 GMT+5:30) Time in Kochi, Kerala Date in Vazhakkala, Kakkanad, Kochi, Kerala
The High Life
We understand that you do not just buy a home, it is about living the life that you desired for yourself, and your loved ones. A sanctuary to thrive in and prosper, Come – claim the home of your dreams.
Comfort and Luxury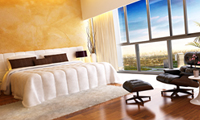 Own a state-of-the-art home with spacious living spaces, well ventilated rooms, and balconies offering magnificent views of the sea. Relax and rejuvenate at our fully equipped clubhouse with its own gymnasium, a yoga court, and an amphitheater among other features. Indulge in healthy pursuits at our tennis and squash courts and the jogging track. Take a plunge in our one of a kind infinity pool to contemplate on the good life.
Culturally Specific Design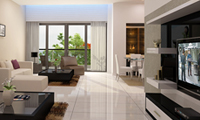 Houses in Kerala are notable because of their construction and adherence to traditional layout, keeping this in mind, homes at Gold Tower integrate ancient and valued Vaastu principles and its design elements are attuned to local cultural sensibilities. All rooms offer cross ventilation and maximize utilization of space.
Media Centre
DOWNLOAD
Quick Links
3 bhk and 4 BHK apartments in kochi
Contacts
0484 2971110
+91 94463 77771, 94463 77952 (INDIA)
+971 561183847, +971 561183848, +971 561183849 (UAE)
sales@joyalukkasdevelopers.com

Gold Tower
Joyalukkas Lifestyle Developers Pvt. Ltd.,
2/144 2nd Floor, Vazhakkala, Opposite Aryaas Hotel,
Vazhakala P.O.,Kochi - 682 030,
Kerala - India.